Paris, December 2nd 2021
SkinDermic is very proud to announce very good results of the SDA 001 compound in the treatment of acne. SDA 001 was evaluated on a prospective, double blind, randomized trial evaluating for 12 weeks SDA 001 versus placebo in patients harboring acne. The results showed a very significant effect in the SDA 001 arm and no significant effect in the placebo arm. SDA 001 was very well tolerated; no patient harbored any side effect during the trial.
These results were presented as oral communication by Pr Nicolas Dupin during the JDP in Paris.
SkinDermic owns the exclusive patent and rights on the exploitation of SDA 001 in dermatology. SDA 001 is meclozine repurposed in new indications.

Download the presentation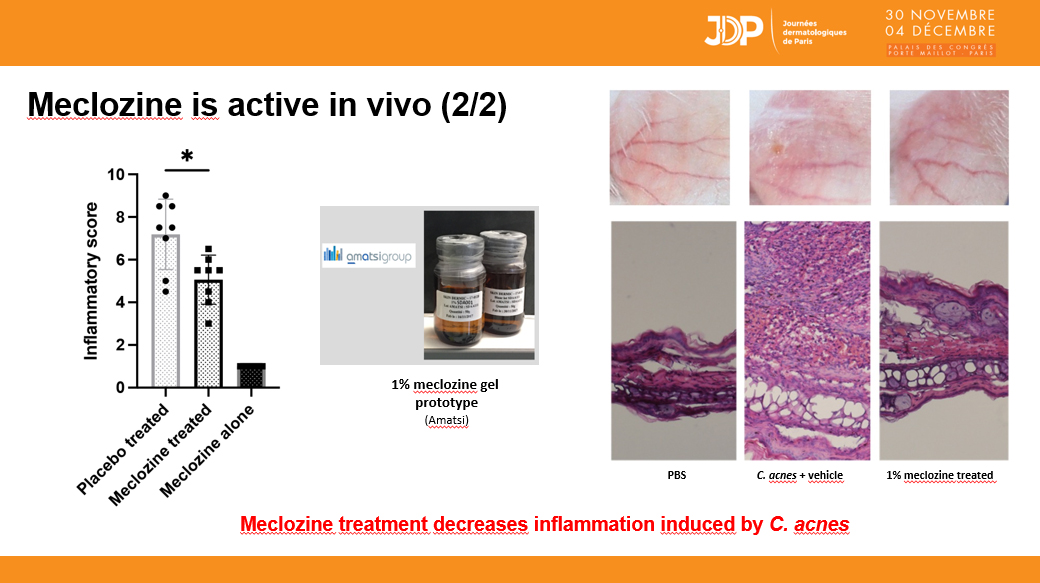 French version